Raychel Jayne LeBlanc served as OFOAM's Marketing Director and as a member of the OFOAM Board from 2016 to 2019 when she landed her dream job in New Mexico. In 2020, Raychel resumed her Marketing Director position with OFOAM, working remotely from New Mexico. We fell in love with Raychel's marketing skills reading her well-crafted arts and entertainment articles for the Ogden Standard-Examiner and her attention-grabbing social media posts. Raychel had the ability to get people out to events in Ogden. Far beyond being a job, Raychel had a mission to build and strengthen community through her writing and photos. She could tell Ogden's story, and OFOAM's story, like no one else.
"I LOVE Ogden! This city is my home and means a whole lot more to me than a place to rest my head. The mountains, the music, the people, and the sense of danger and community will ALWAYS call me back home no matter where I rest my head at night. I'm not leaving until I do my part to make her better!" #onlyogden #ogdenisrad #25thst #historic25thstreet #indieogden #hipsterogden #ogdenlovin #flashbackfriday #fbf #instautah #instagood #home #communityraycheljayne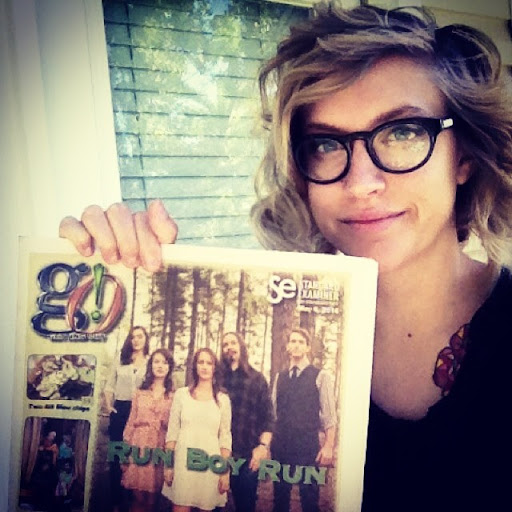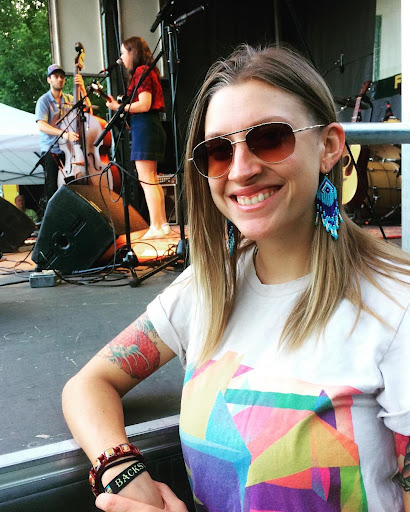 "Feeling immense gratitude for my most excellent life. Chillin backstage with some of the best live music I've ever heard." @sarahjarosz, thank you for coming to my festival. #thankful #ogden #ogdenmusicfestival #ofoam #folk #love
"Best seats in the house at the #OFOAM Ogden Music Festival. Check out my article in Sunday's Standard-Examiner." #musicfestival #ogdenonly #onlyogden #journalist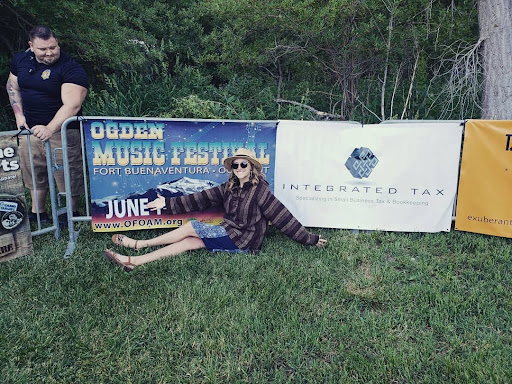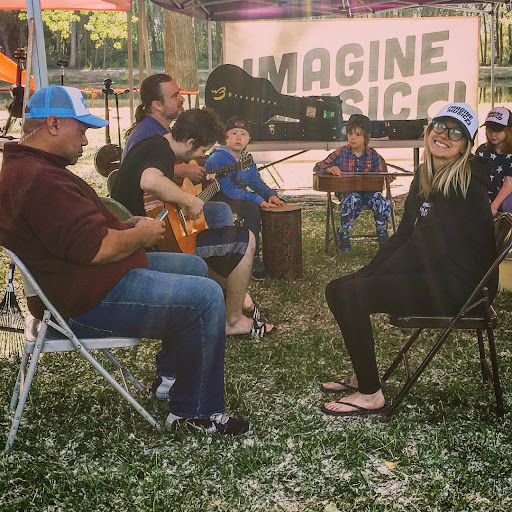 "Throw back to that one time I was on the news for @ofoam, wearing all black of course." #news #bigbuddah #ofoam #musicfestival #ogdenmusicfestival
Raychel Jayne LeBlanc, loving wife, mother, and daughter, passed away at the young age of 28 on January 31, 2021. Raychel was born on May 27th 1992 in Ontario, Oregon. Her legacy lives on through her loving husband Alex LeBlanc and their daughter Genevievé Jayne. Raychel grew up in Northern Utah where she attended Weber State University, fueling her deep love of journalism and kick starting her career in communications. She had a knack for finding adventure which led her to Taos, fulfilling her life's dream of living in the Sangre de Cristo mountains with her beautiful young family. Raychel landed her dream job as the Marketing Specialist of Angel Fire Resort and she continued her work as a freelance journalist writing for the Taos News. Raychel was legendary, fearless, and passionate. "Legends Never Die." She will be remembered and deeply missed by her husband and daughter, closest friends, family and the many people that she has met and impacted throughout her life. She certainly left her mark on her OFOAM family and we will forever miss and celebrate the life of the beautiful and brilliant Raychel Jayne LeBlanc.
"Feelin the love ❤❤❤ tell the people in your life that you LOVE them! Spread love, life is too short!"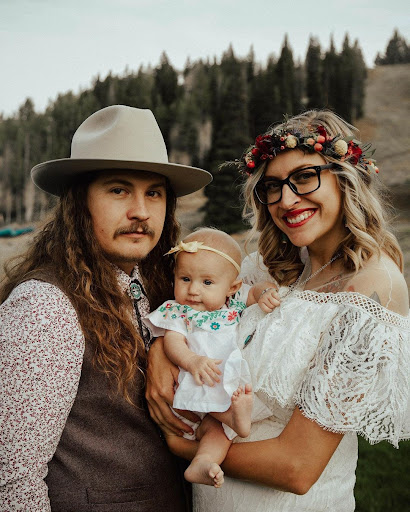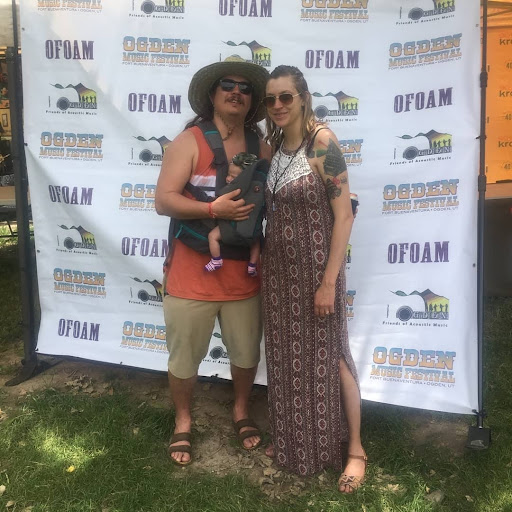 "I made a wish and you came true ❤ @teleroots and Geneviève have shown me that happiness is homemade. You need anything? Because I'm good, I've got everything I need in this picture right here." #ofoam #musicfestival #bluegrass #ogdenmusicfestival #love #baby #family #truelove #happiness