In 2021 OFOAM established WILL & WAY, a program to loan instruments to children, youth and underserved adults in our community where there is an interest, a need, and or a financial roadblock.
Do you want to learn to play an instrument? Are there barriers to you renting or owning an instrument and/or paying for lessons? Ogden Friends of Acoustic Music (OFOAM) has guitars, mandolins, banjos, fiddles, and instructors to get you started.
At OFOAM, where there's a WILL, there's a WAY!
WILL
Weber Instrument Lending Library
Library has 43 Stringed Instruments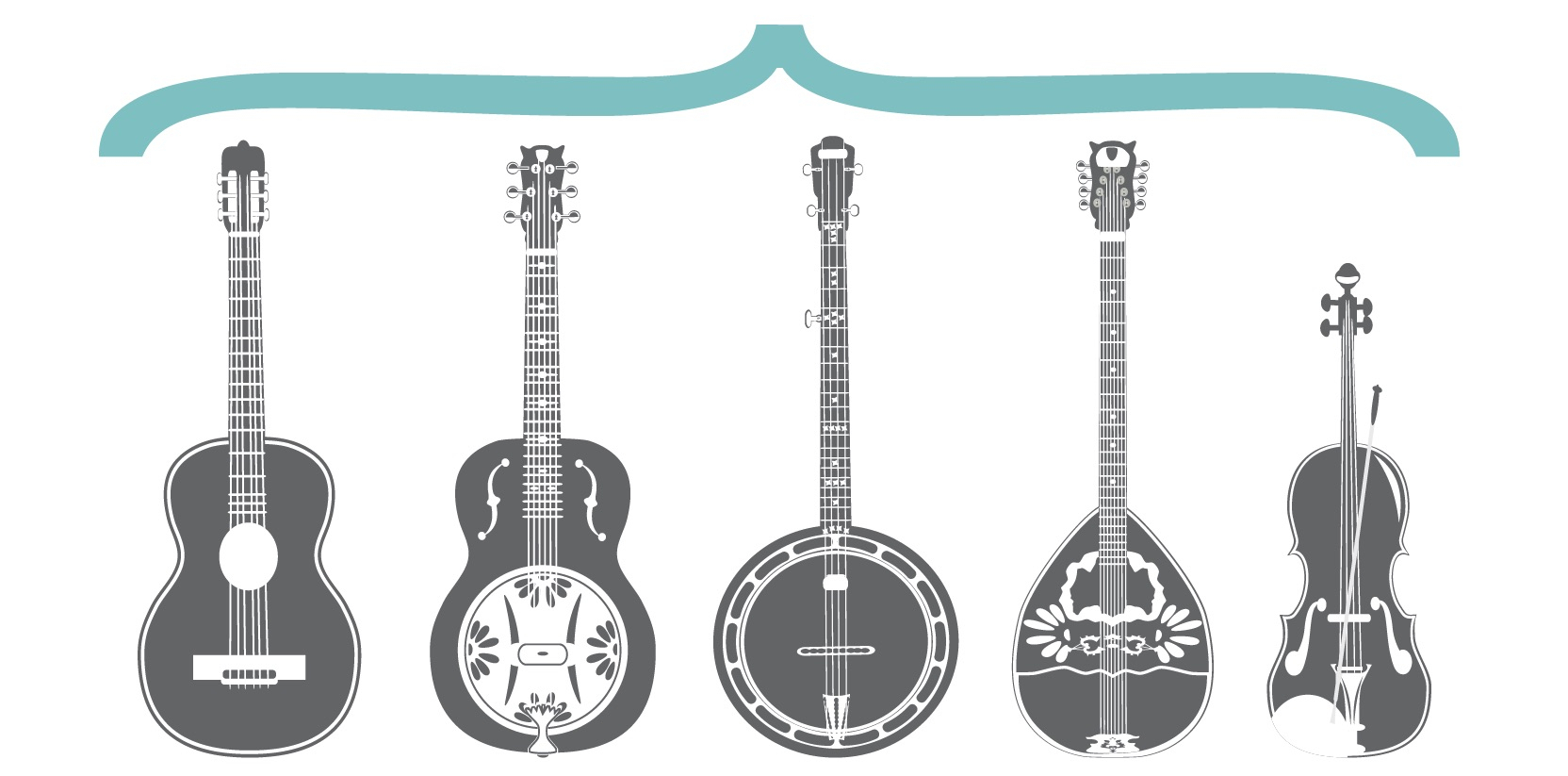 The library also serves as the hands-on Instrument Petting Zoo at the Ogden Music Festival.
WAY
Weber Acoustic Youth
Youth who access WILL instruments and lessons become part of WAY.
WILL & WAY Partners
• Local Music Instructors
• Boys and Girls Club of Weber & Davis
• Youth Impact
• Weber County Library
• Ogden School District
Ready to get started?
Email

or call (385) 240-0994
please provide your name, email, phone number, and the referral source (school teacher name and school, after school program name) and OFOAM will work to connect you with an instrument and lessons.
Do you have a guitar collecting dust? A banjo taking up space?
Ogden Friends of Acoustic Music (OFOAM) is seeking donations of instruments to be used in our instrument lending library. Please provide name, email, phone number and instrument value if a donation receipt is requested.
Thanks to our WILL & WAY Sponsors